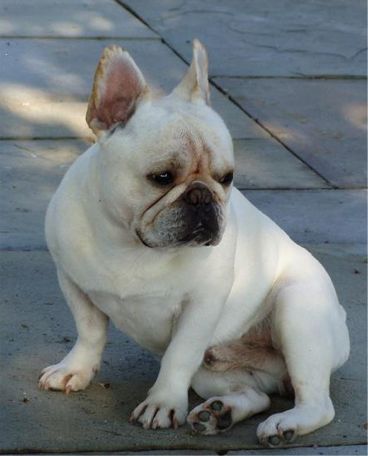 Spenser -- the first JustUs Frenchie

My first love was always terriers, but In 2000, Ron bought me a French Bulldog for my birthday. That little French birthday gift, aka Spenser, would captivate our hearts and change our lives.
Spenser was the most engaging puppy I have ever been around. He moved right in and quickly learned to manipulate us to fulfill his every wish and desire.
Spenser was supposed to be an "only Frenchie," but our enchantment with the breed was born, and the rest, as they say, is history.

Spenser's 7th Birthday... July 6, 2007