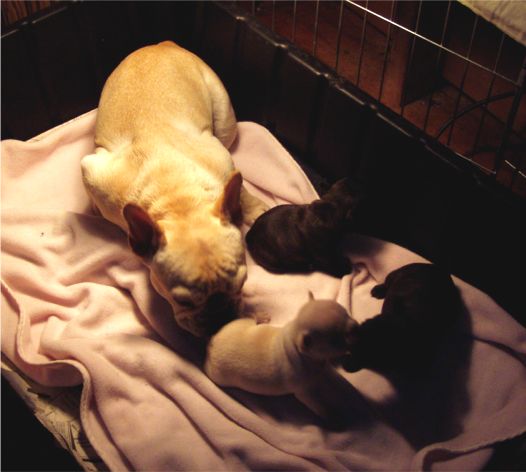 Queen Savannah (mom) with her little "Heirs to the Throne"

Ode to Savannah Lee
My name is Queen Savannah Lee
Ruler of JustUs you see
You may wonder how it came to be
That I obtained the nickname "F'lee"
In my domain, my subjects know
I dictate if they stay or go
When I am happy, they may play with me
But when I am not, they had better F'LEE!!!

Normally we feel blessed to get one "star" in a litter. But once in a while a special litter comes along that's full of them. That was the case with the F'Lee-lets, as we loving call them. All three finished their championships!!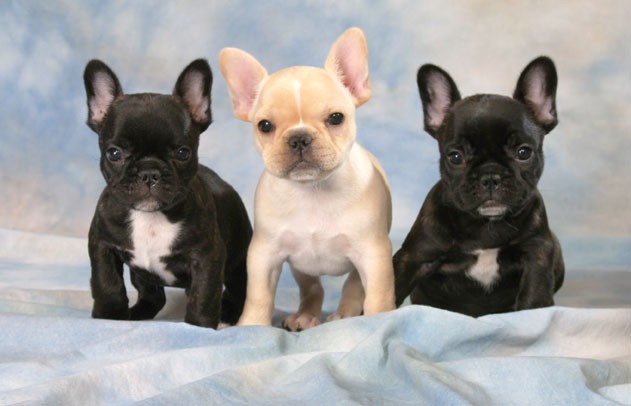 From left to right, as puppies: Connor, Maeve, Brianna