Bette's Fashion Tips
Be sure to check out the latest fashions from my closet!! Tres chic :o) Love, Bette.

The Latest fromEurope ...


The British are coming, the British are coming!!


Bette's Signature Dress ...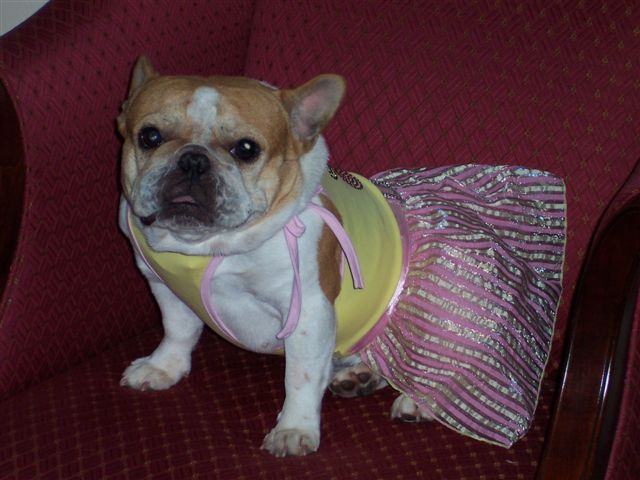 Fitted bodice in soft yellow really shows off my hourglass figure, and the pink and silver striped skirt
and rhinestone design make it perfect for a spring evening get together or summer wedding.

Evening Wear... Very Nice


Every girl needs a little black dress


Holiday Elegance...

This little velvet number is sure to add a touch of class to your holiday season. I wore it to the
Pets on Wheels dinner recently and it was SMASHING!!

Summer Fun ...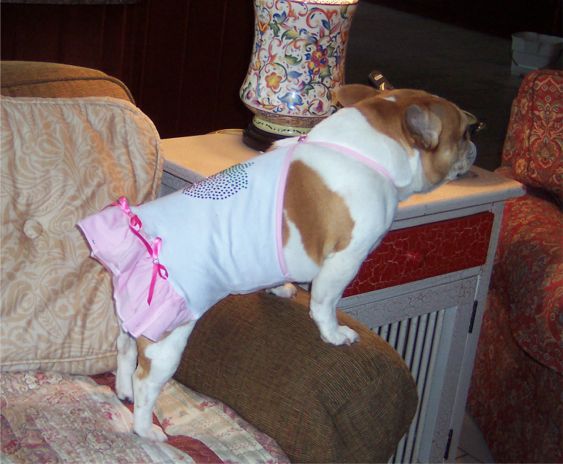 Rhinestones, spaghetti straps and bows add a touch of whimsy to any pool party

A Festive Sweater is a Winter Must ...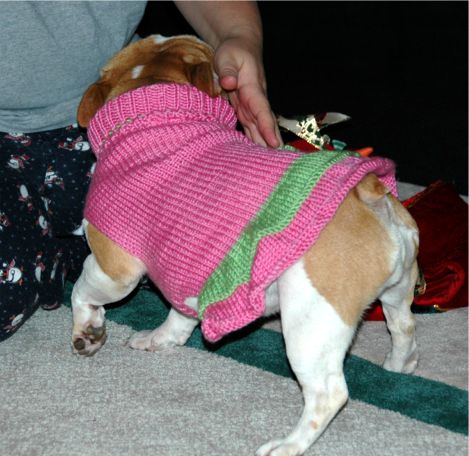 Yeah -- A little something pretty for me under the Christmas tree!!

Fashion Faux Pas...

Holiday spirit be damned... This is simply not fashionable,
not fashionable AT ALL

Well, that's the end of our guided tour. Feel free to look around some more by picking a page from the menu. Or click on my shoe up top to go back to the main JustUs site. Thanks for Visiting and come back soon!!
Love, Bette