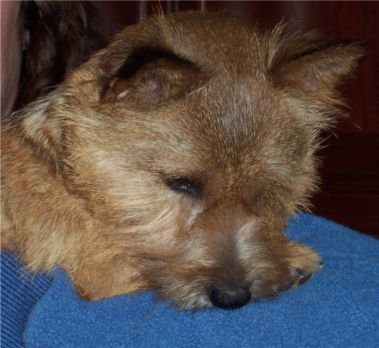 Darcy
lives in VA with her mom, Dawn!l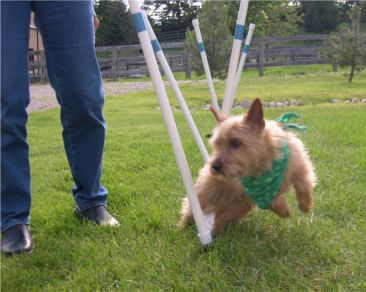 Gavin Paul
lives with Debbie Davis. Look at that boy weave! GO GAVIN!

Wills
and his mommy, Beth


Hallie Mary
loves her mom, Catherine, and her dad, Noah!!

SaraBeth at Halloween (left) with a pumpkin friend and her son Devlin

SaraBeth

SaraBeth, one of the first JustUs bred babies, has brought joy and love to every one who knows her! A multi-talented girl, she is an AKC Ch and also has her NA NAP NAJ and NJP agility titles and her JE title in Earthdog!!! What more can one ask of a cute Norwich girl?

She is loving life in Texas now with her son, Devlin McCain, and her human Mom, Lauren.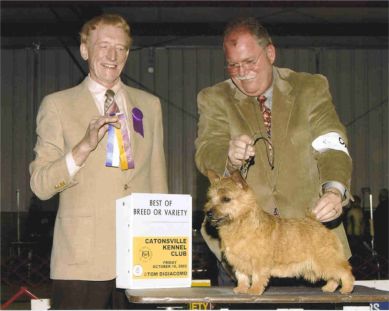 Devlin McCain
was born and raised at JustUs. He now resides in the great state of Texas, where he keeps his human Mom, Lauren, and his birth mom, SaraBeth, very happy.
Devlin is not only an AKC Champion, but has also achieved his Novice Jumpers, Novice Jumpers Preferred and Open Jumpers titles in agility. So he has a Ch on the front end and an NAJ, NJP and OAJ at the back end. GO DEVLIN!!!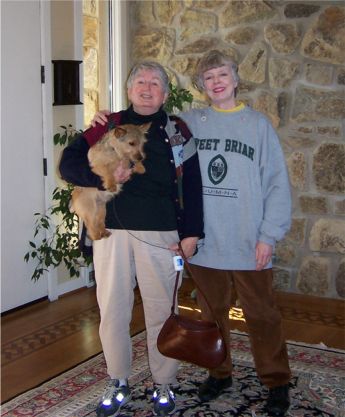 Going home with his mom, Mary, and her friend!

Josh Vogel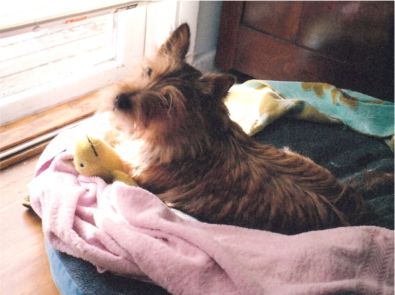 Watching the world from his comfy bed